August 13th (W) Options Expiration Preview
The earnings schedule will finally slow significantly into this coming week and a lot of the reports coming from names that have come public the past year or two. The economic schedule will also be light with inflation data likely driving a lot of the narrative and markets starting to enter a slow period through Labor Day weekend though Jackson Hole in focus later this month.
Square (SQ) a name that shows up with significant call open interest after size buys in $225, $237.5, $250 and $255 calls which have all done well. SQ still has an upside 1.382 extension target at $309. With shares extended we will look for a retest of $275 as a potential entry spot.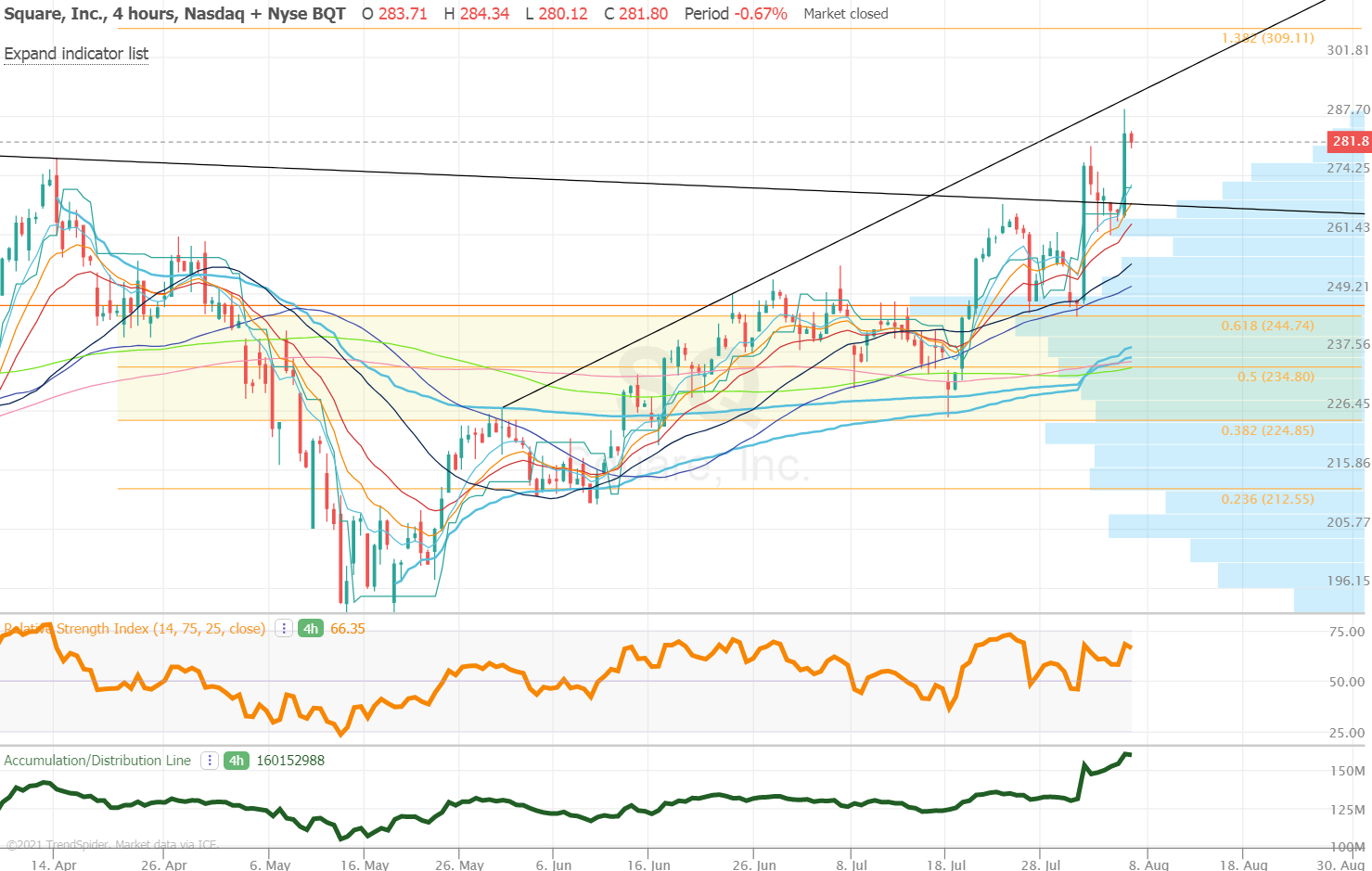 Apple (AAPL) continues to form a nice bull flag and has 9000 of the $149 puts that sold to open for $3.10, and watching $148.7 as a trigger point.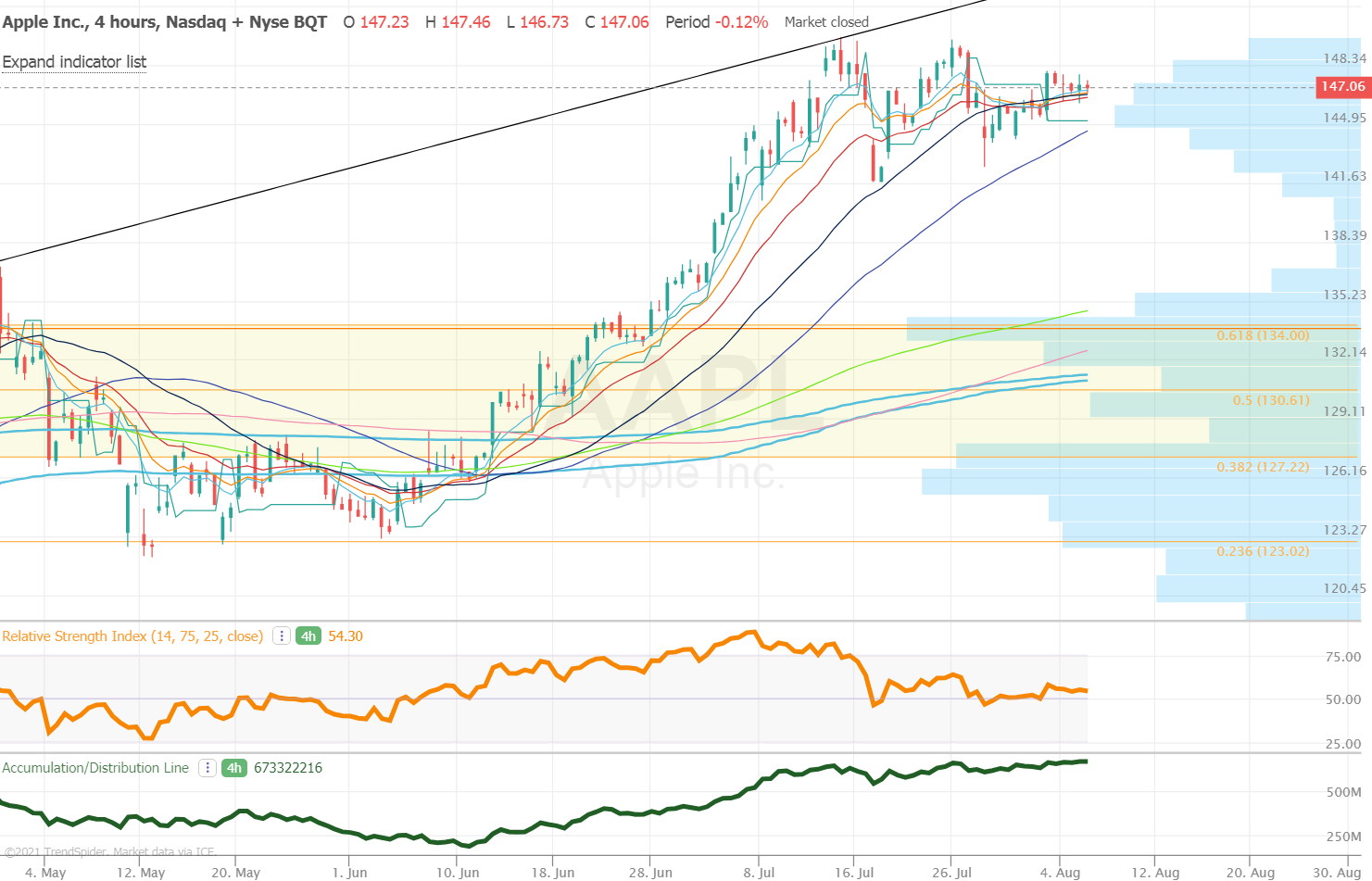 Nvidia (NVDA) another focus name that has seen size buyers in $205 and $208.75 calls, and a focus on clearing the $208.75 record highs for a continuation move.
Upstart (UPST) will report on 8-10 and has been a name working out of a nice long base, the $130 calls with 2000 bought to open back on 8/2 spread versus the $140 calls. UPST jumped as much as 105% its first earnings report closing up 89% and last quarter jumped 29% before closing higher by just 2.66%.
Snowflake (SNOW) back on the list has seen some size buys in the $280 and $300 strike calls, the $279.50 level a current trigger and still targeting a run to $308.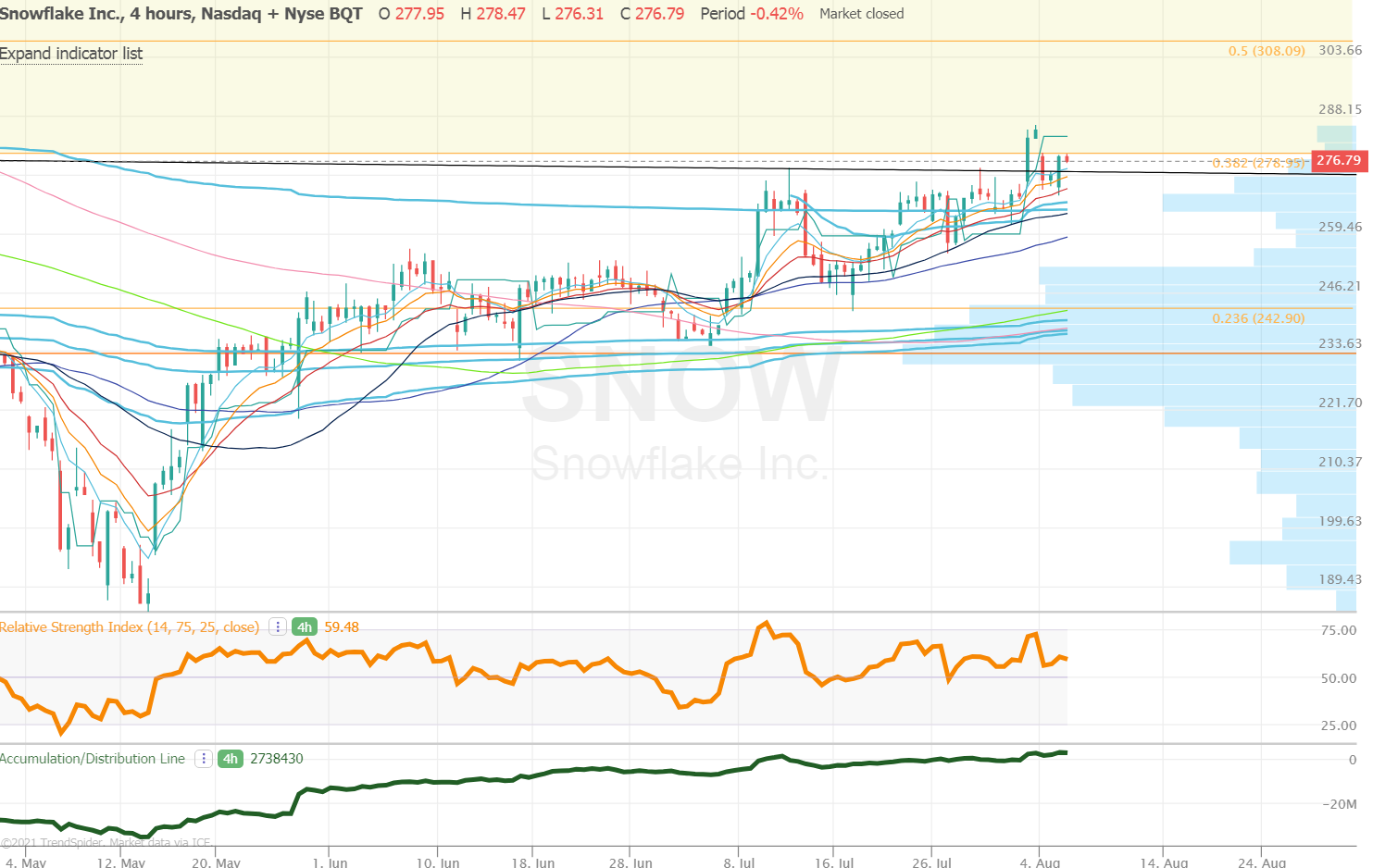 WW (WW) one of the more unusual ones with over 6200 of the $32 calls bought on 7/30 and on 8/5 size buyers of Oct. $32.50 calls. WW will report on 8-10 and has closed up 25.9% and 10.8% its last two reports. 3D (DDD) is another name reporting, on 8-9, and has seen call OI rise with 1500 of the $27 calls bought $2.15 to $2.20 on 8/5, a name that surged 35% last quarter on results.
UAL (UAL) a chart trending lower but rebounding a bit this week has over 8000 of the $46 calls bought in OI. GM on the earnings sell-off saw dip buyers active and has 9500 of the $54 calls bought in OI.
Lowe's (LOW) one of the few names with bearish flow with the 3000 $190 puts and does look vulnerable for a breakdown under that $190 level.
A few other beaten up names with some bullish call OI for Aug. 13th (W) OpEx include ATVI, CZR, MTCH.
The full view from the Hawk Database for notable open interest is below: