October 1st (W) Options Expiration Preview
The coming week will be a quiet one for catalysts although some quarter-end dynamics may come into play. The earnings schedule is one of the lightest of the quarter with Micron (MU), Cintas (CTAS), Paychex (PAYX), CarMax (KMX), FactSet (FDS), and Jabil (JBL) on the schedule. The economic schedule will feature Durable Goods Orders on Monday, GDP and Inflation on Thursday, and Personal Spending & Income on Friday. A few Investor Days of note next week with ASML, INTU, PSTG in Tech, GNRC, XYL in Industrials, and HZNP, NVS have R&D days in Healthcare.
Amazon (AMZN) has some size in the Oct. 1st (W) $3200 and $3250 calls from 8/12 trades and AMZN has a gap to fill to $3450 as a quick upside target. Tesla (TSLA) has size short puts at $730 and $720 strikes so dips should continue to be supported from buyers.
Ring Central (RNG) notable bear position of 970 of the $250 puts and has a bear flag chart set-up, potential to slide under $218.50.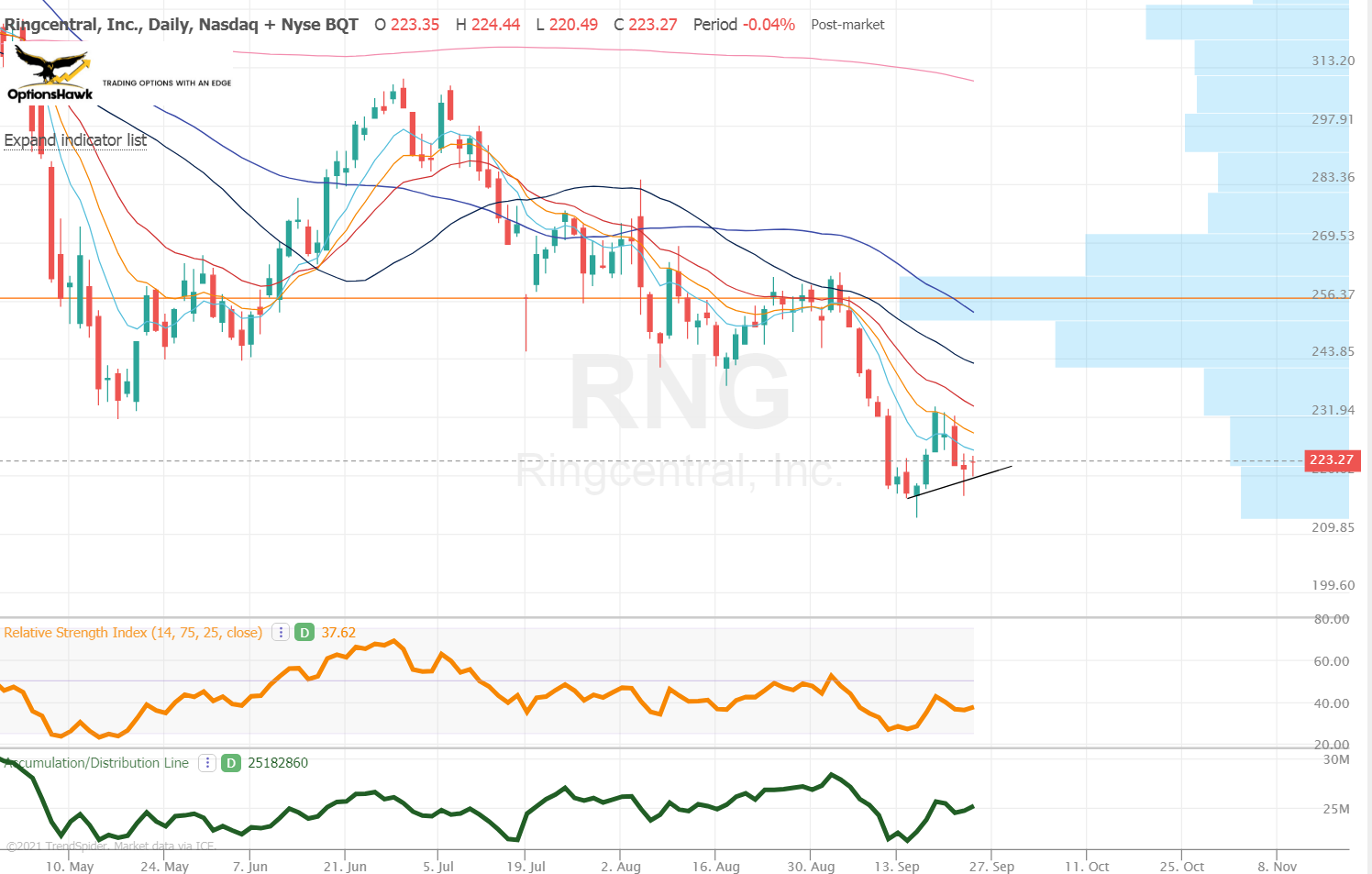 Snap (SNAP) remains a strong set-up to see if we can push it over $80, size buyers of the $77 calls on 9/21 with most still in OI and 6400 of the $81 calls bought on 9/23.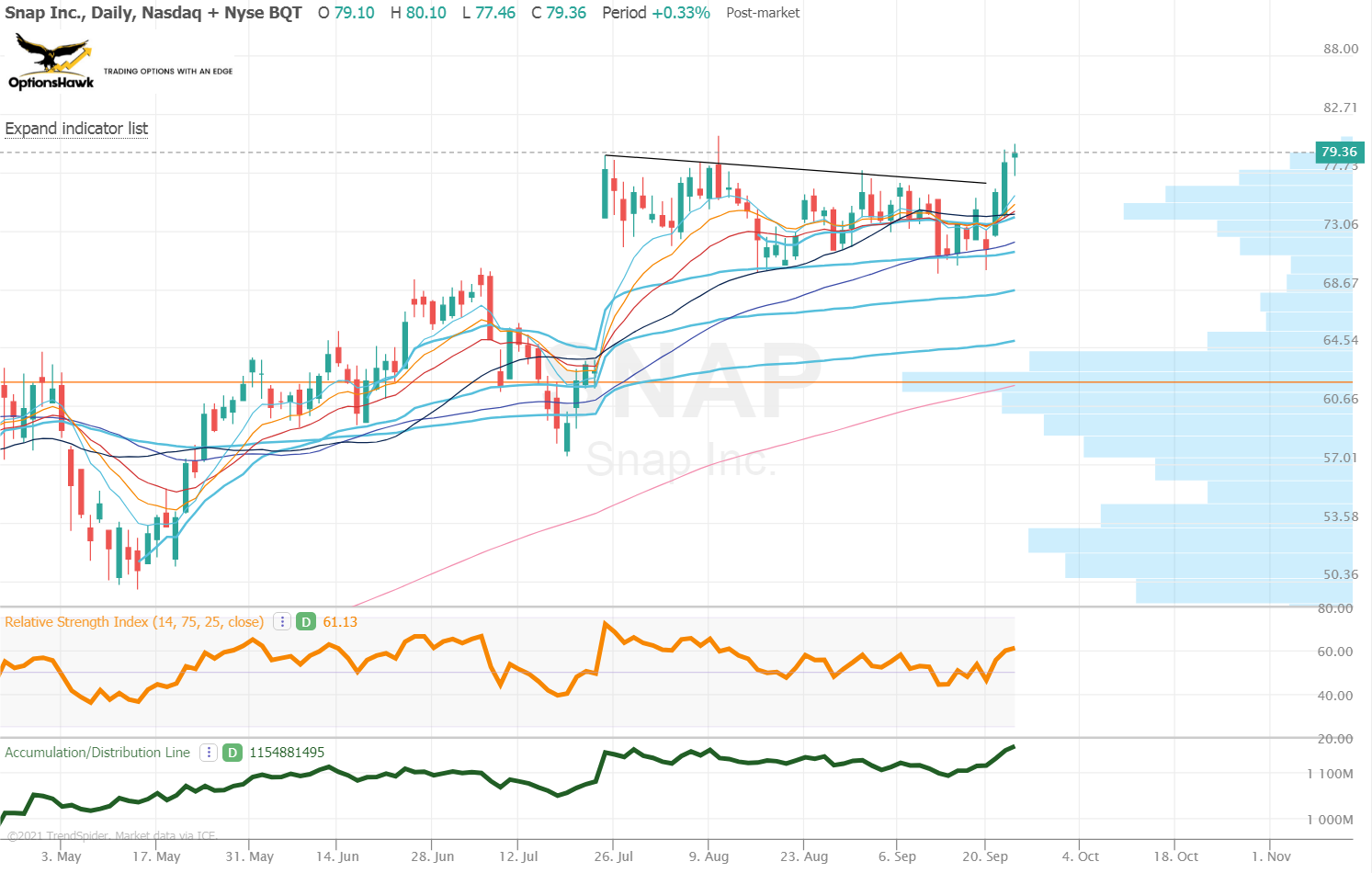 Caesar's (CZR) with 4000 of the $112/$118 call spreads is breaking out of a bull flag this week with strong momentum to push higher.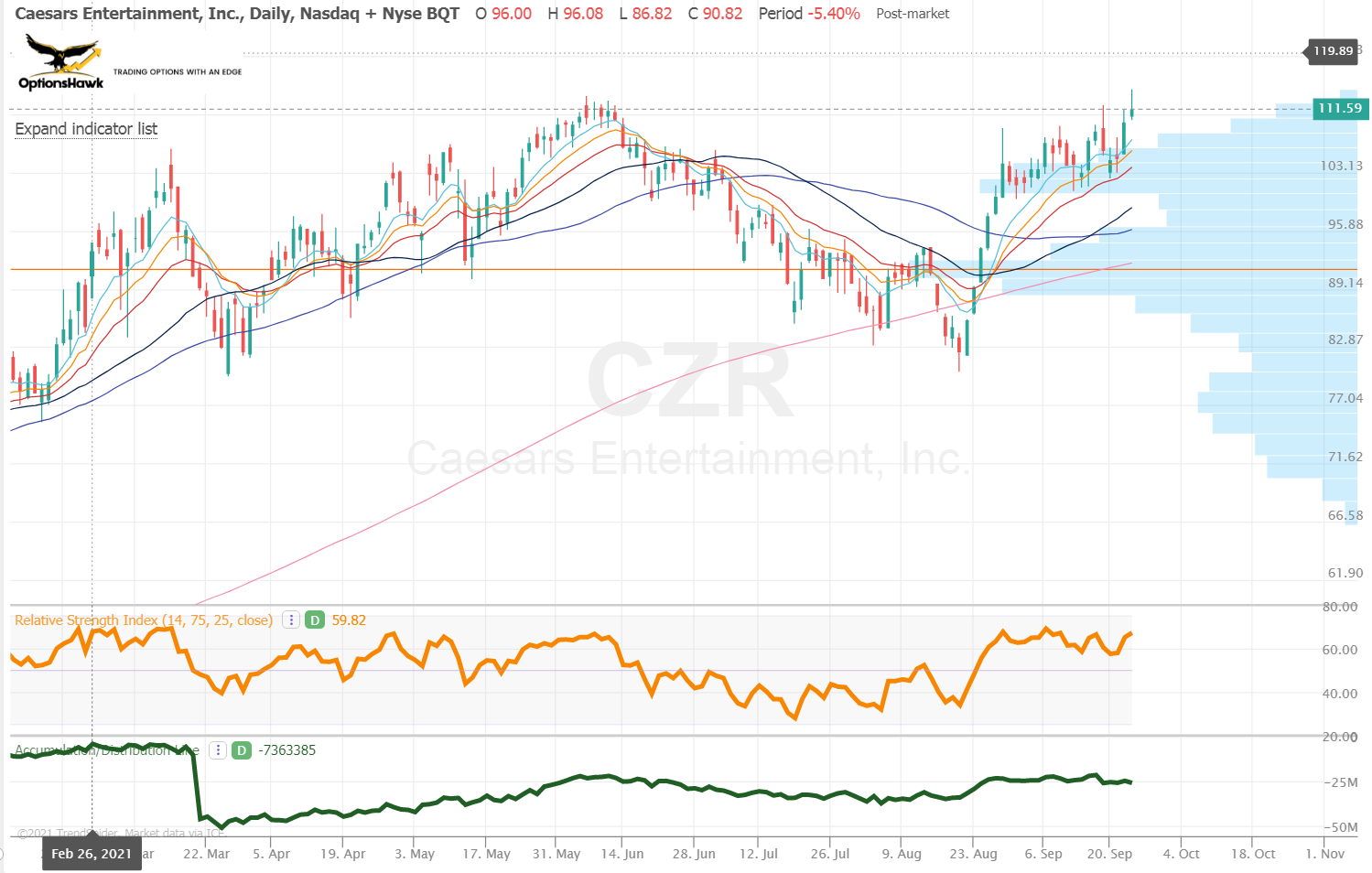 Trade Desk (TTD) on to keep an eye on with some activity in $77, $78 and $80 call strikes for Oct 1st (W). TTD recently pulled back and held its key VWAP and is working out of that pullback trend, above $80.50 can really run.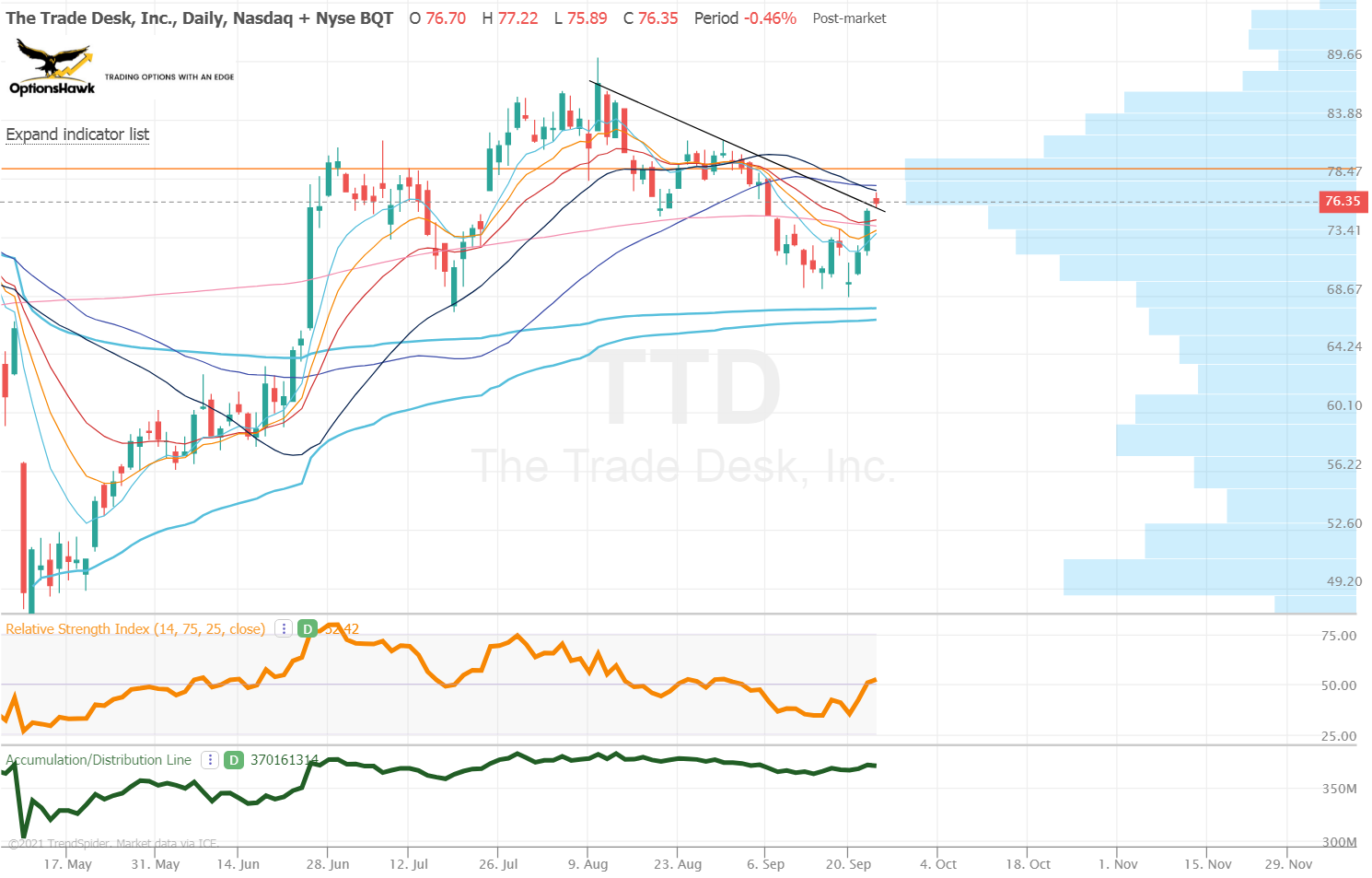 The full Hawk Database view is below: