March 2019 Additional Highlights
Axsome (AXSM) shares have more than doubled since picking up on unusual call buying on 1-14-19 that continued on a daily basis.

Ascendis (ASND) shares have gained 87% YTD and was a highlight back in December with bullish options positioning into key data.

Z-Scaler (ZS) shares have been one of the hottest in Tech in 2019 with shares +80% YTD, a frequent mention in the OptionsHawk Trading Hub, and a focus story on 1-31-19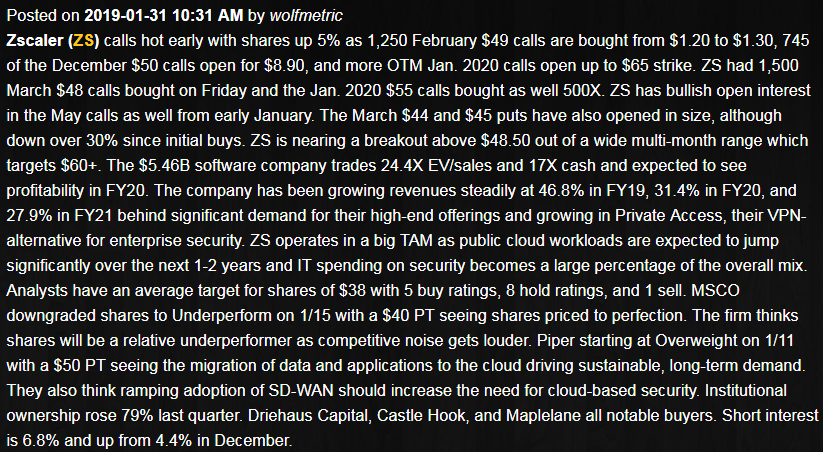 Stone-Co (STNE) is an example of the additional research done daily at OptionsHawk, a name highlighted in the 2019 Market outlook as a top play in 2019 and shares +120% YTD.

Array Bio (ARRY) another top pick into 2019 and shares are +70% YTD.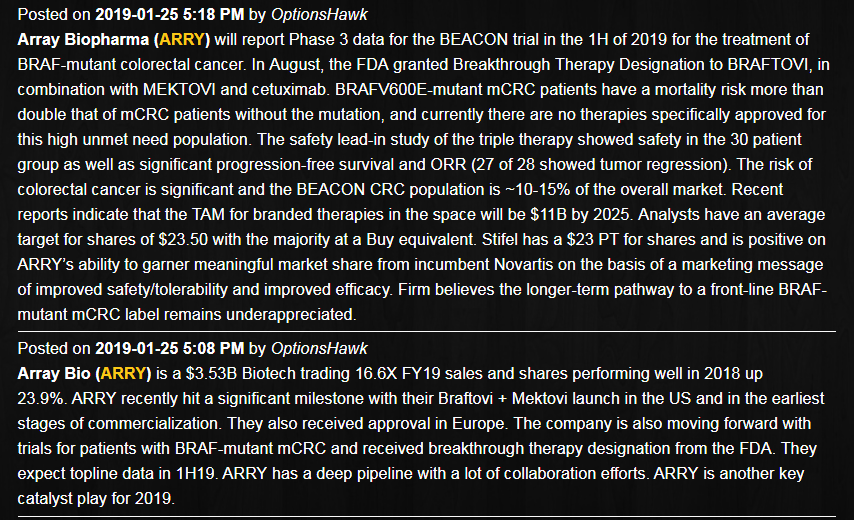 Trade Desk (TTD) another 2019 Market Outlook top pick and shares +70% YTD.