A Strong Pick & Shovel Play on the Growing Cell & Gene Therapy Markets
Cryoport (CYRX) shares are +30% YTD as a small-cap that has screened as a favorite for many years and shares in a long $50-$64 basing pattern the last few months as it grows into its valuation after a strong growth period.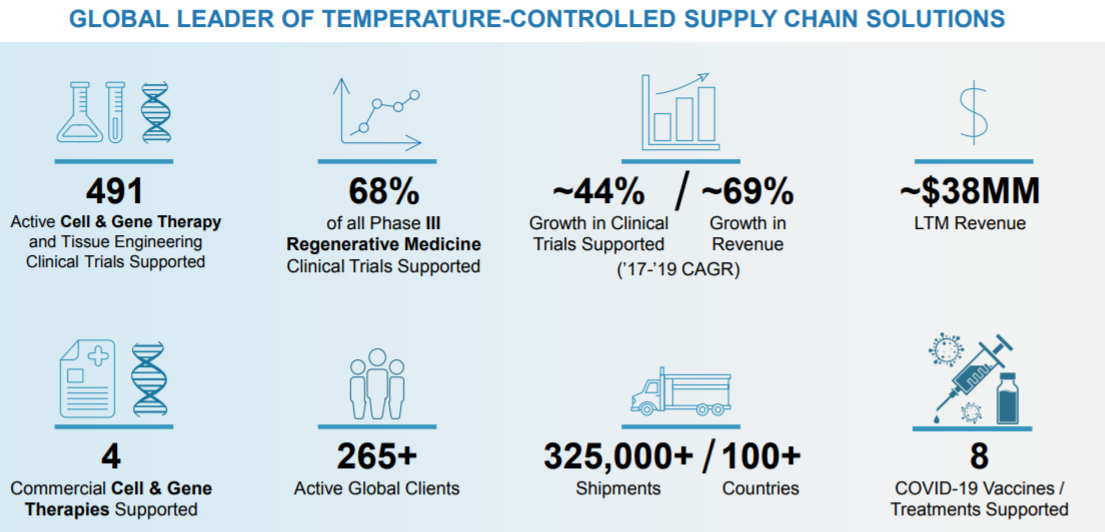 CYRX is redefining the temperature-controlled supply chain for the life sciences industry by providing a unique and evolving platform of critical products and solutions including advanced packaging, informatics, specialty logistics services, biostorage services, and cryogenic life sciences equipment. Its primary focus is on addressing the critical temperature-controlled supply chain needs within the biopharmaceutical space with an emphasis on serving the rapidly growing cell and gene therapy, or C&GT, market. The global C&GT market was valued at approximately $4.2 billion in 2019 and is projected to grow to over $33.1 billion by 2024. Animal Health and Human Reproductive Medicine are two additional key markets it serves. CYRX is seeing its markets attractive with an increasing number of clinical trials and a high-growth regenerative growth medicine market.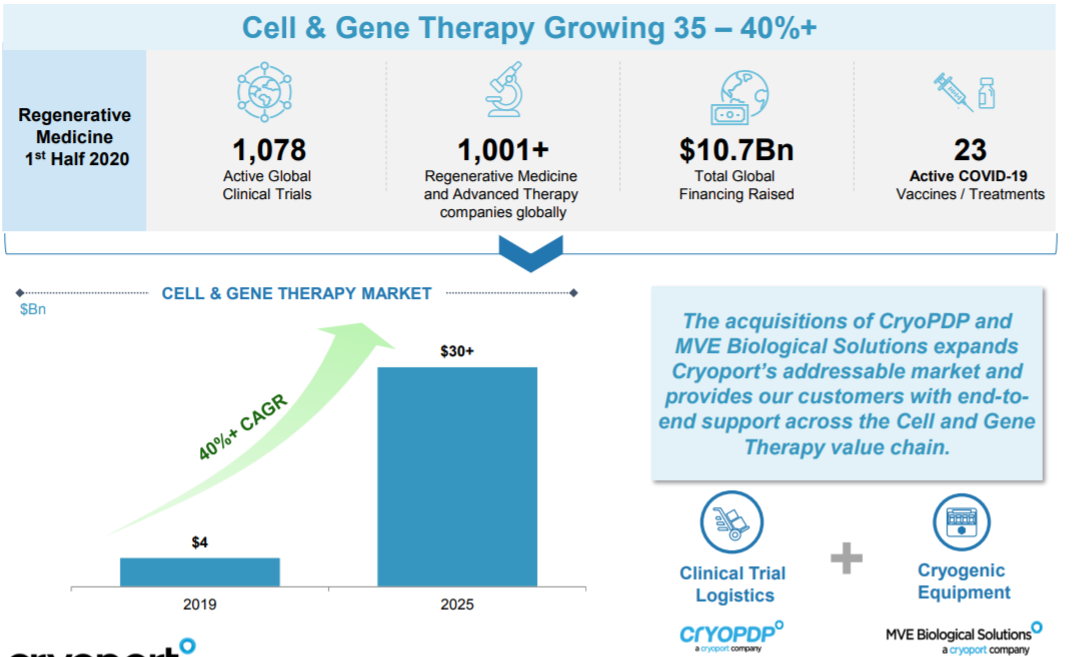 CYRX has been actively expanding its addressable markets with strategic acquisitions of CryoPDP, CryoGene and MVE Biological solutions to provide customers with end-to-end support across the Cell and Gene Therapy value chain. With ~ 80% of therapies approved by the FDA requiring cryogenic shipping and revenue per commercial drug of $15M there is a $1.2B opportunity in cryogenic shipping.
CYRX has a market cap of $2.75B and trades 11X EV/Sales with revenues seen rising 181% in 2021 after 132% growth in 2020 while forward estimates expecting 15-25% annual growth. CYRX also has a healthy balance sheet with nearly $100M in cash and seen moving profitable on EBITDA in 2021 while EPS not expected to be profitable until 2023. CYRX generated $78.7M in sales in 2020 yet the approvals of new therapies could be a $1.2B annual revenue opportunity five years from now so there is plenty of upside longer-term with its pipeline of potential commercial customers at the highest in its history.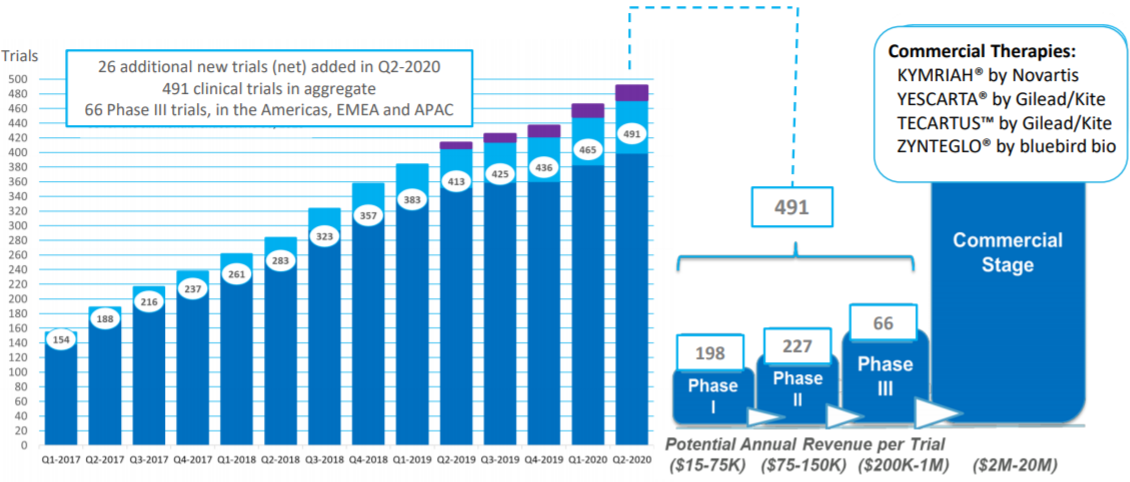 CYRX has two supply chain centers in Houston and NJ expected to open in Q4 to add capacity and Cryosphere is a new product that will roll out in Q1 2022. CYRX has also started making acquisitions to expand internationally and sees great potential in APAC recently opening a new logistics center in Singapore.
In closing, CYRX is a great way to play the strong trend in advancing new cell & gene therapies without having any of the associated event-risk, playing the whole field, and a name that can likely 10X their revenue base over the next decade.