Machine Learning Platform Solution to Boost Ecommerce Merchant Sales & Reduce Fraud/Risk Costs
Riskified (RSKD) a recent IPO that has seen a strong start with shares +28%, a $4.7B company based in Israel that is looking to solve online payment fraud via its machine learning platform dedicated to minimizing online payment risk. RSKD will report results next week, 9-9, and will be one to follow.
RSKD has built a next-generation eCommerce risk management platform that allows online merchants to create trusted relationships with their consumers. The platform identifies the individual behind each online interaction, helping merchants eliminate risk and uncertainty from their business. The solution drives higher sales and reduce fraud and other operating costs for merchants. It is disrupting the legacy fraud platforms and rules-based, in-house solutions that are too slow, inaccurate, expensive and inflexible. RSKD products include Chargeback Guarantee, Policy Protect, Deco, Account Secure, and PSD2 Optimize. The platform value-add to merchants is increased sales, reduced fraud, reduced costs and optimized consumer experiences. The ROI has shown in the numbers with its ten largest merchants showing an 8% revenue increase and 39% decrease in fraud-related operating costs and chargeback expenses once onboard the RSKD platform.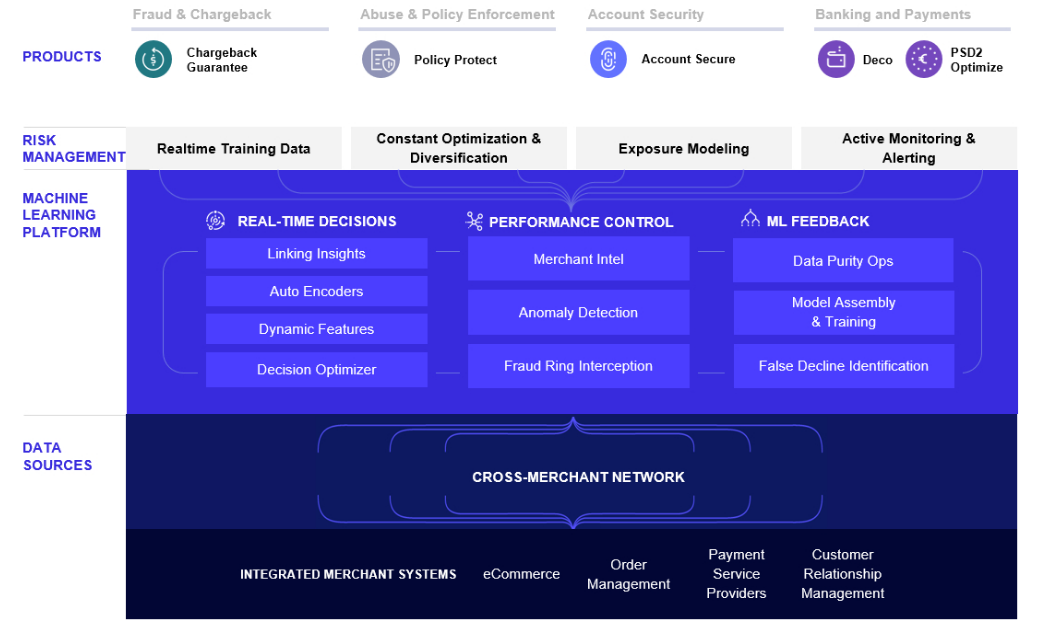 RSKD benefits from the overall growth in eCommerce transaction volumes, growing consumer preferences for frictionless shopping experiences, and the heightened focus on combating online fraud. According to eMarketer, global eCommerce is expected to grow from approximately $4.3 trillion in 2020 to approximately $6.4 trillion by 2024. According to Juniper Research, merchant losses to online eCommerce fraud will exceed $25 billion in 2024, up from $17 billion in 2020.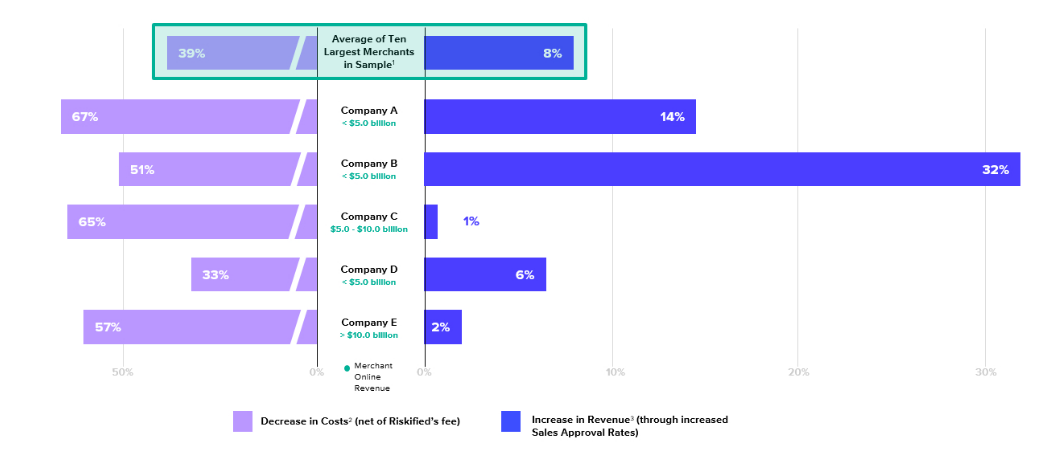 RSKD has a $4.7B market cap and trades 27.5X FY20 EV/Sales. RSKD metrics include $60B GMV in 2020 with $170M in Revenues growing at a 50% CAGR 2018-2020 and a 117% Net Dollar Retention Rate. RSKD gross margins have grown to 55% in 2020 from 48% in 2018 and RSKD also turned an Adjusted EBITDA profit in 2020 and long-term EBITDA margins are likely to exceed 20%.
RSKD is a hyper-growth name with less than 1.5% share of the ecommerce GMV, a lot of room to expand to new logos/geographies. RSKD announced an omnichannel pact with Wayfair (W) this week which should eb a significant upside driver to future numbers. RSKD also has strong unit economics and all metrics moving in the right direction, so with $1B+ revenue potential this is likely a $10B+ company within the next few years, so despite lofty valuation there is plenty of room for future upside.