Small Cap Research: OrthoPediactrics (KIDS)
OrthoPediactics (KIDS) is a $240M niche medical device company targeting implants and devices for the treatment of children with orthopedic conditions.  It sees a $1.1B US market opportunity and $2.5B globally.  The company has a strong history of reimbursement and FDA approval times have been less than half the industry average.  KIDS is currently targeting the three largest categories of Pediatric Orthopedics but has products in the pipeline to expand its addressable market.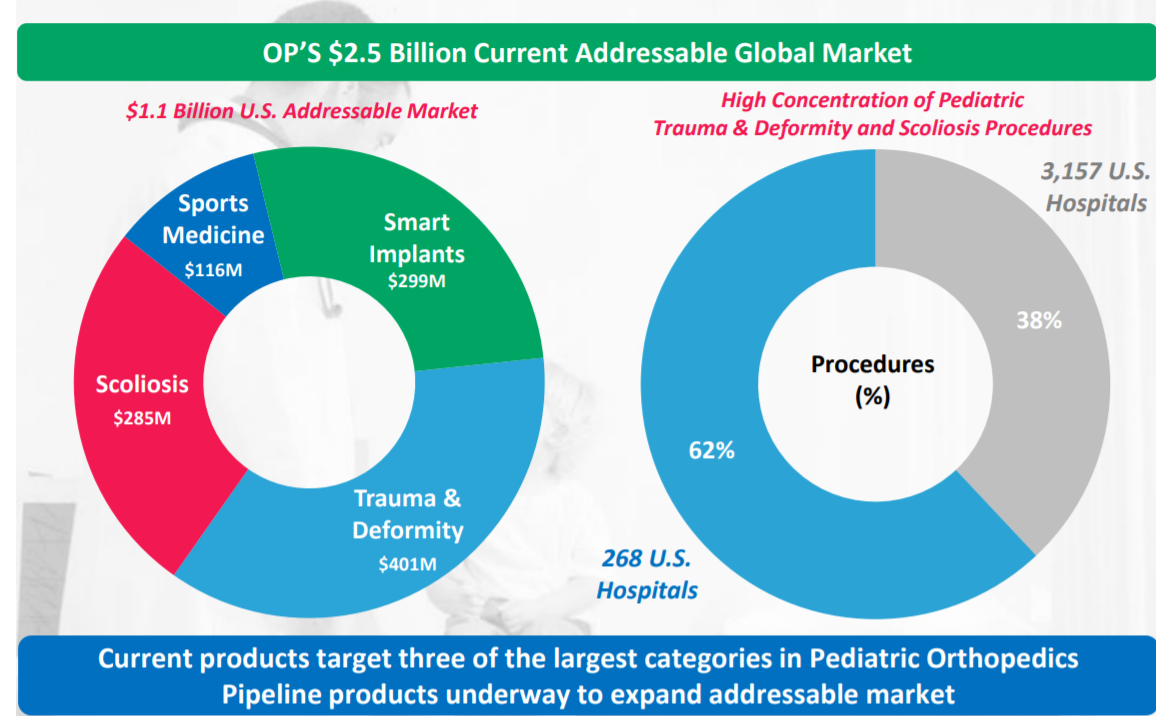 KIDS shares trade 4.1X FY18 EV/Sales and has grown revenues 20%+ for 7 straight years and is targeting profitability by 2020.  Trauma & Deformity accounts for 72% of current sales and Scoliosis at 25%.  The US accounted for 77% of sales in 2017 and International at 23% with a much smaller salesforce.  The company has a strong market position with its relationships with the surgeons providing a barrier to entry.  It also has attractive 76% gross margins.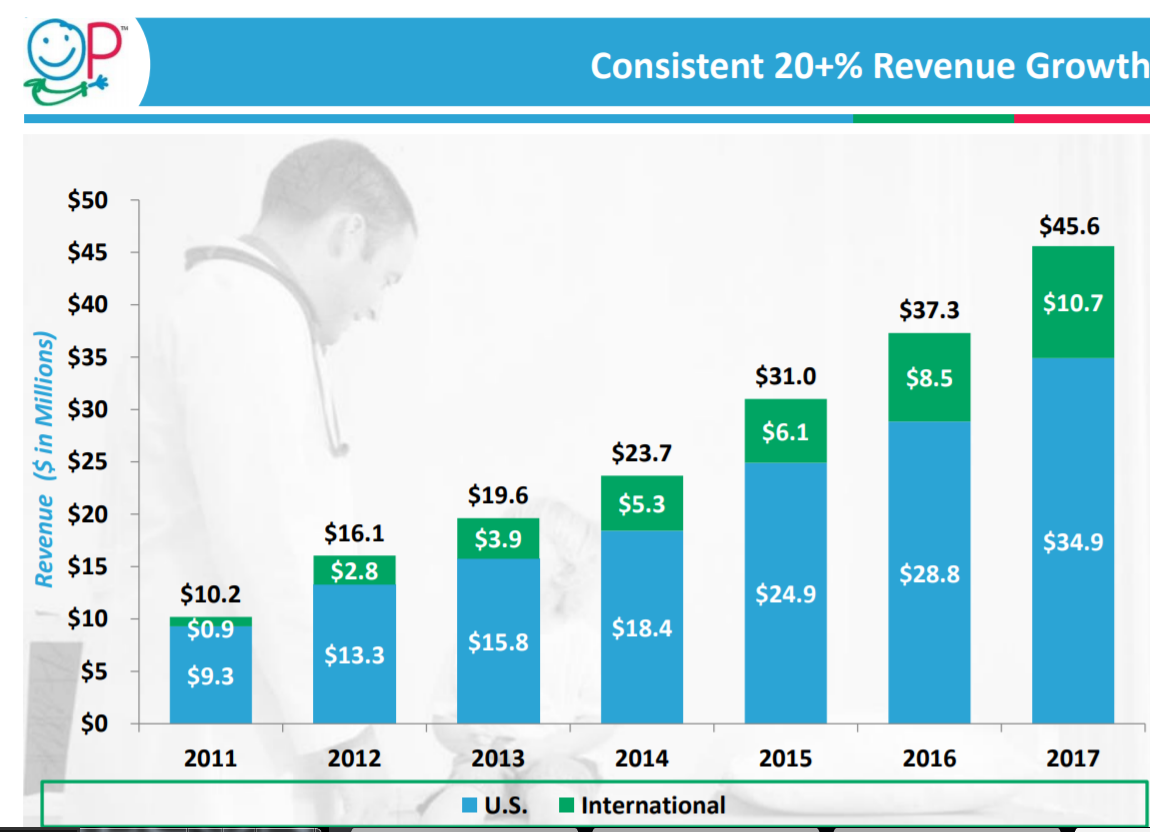 KIDS is currently a small player in a fairly large niche market with strong margins, solid growth, and a lot of room to expand its addressable market.  The company looks to be on a fairly easy path to $100M in revenues, and if we look at a similar growth profile small cap Med-Tech name like Intersect ENT (XENT) it trades 7-10X EV/Sales, so conservatively can see KIDS as at least a triple from current prices.