Catching a 90% Profit in Nike (NKE) Calls in 1 Week
Thought I would put together a quick post about the process I use to target swing-trades in options.  Below is the trade send on 5-29.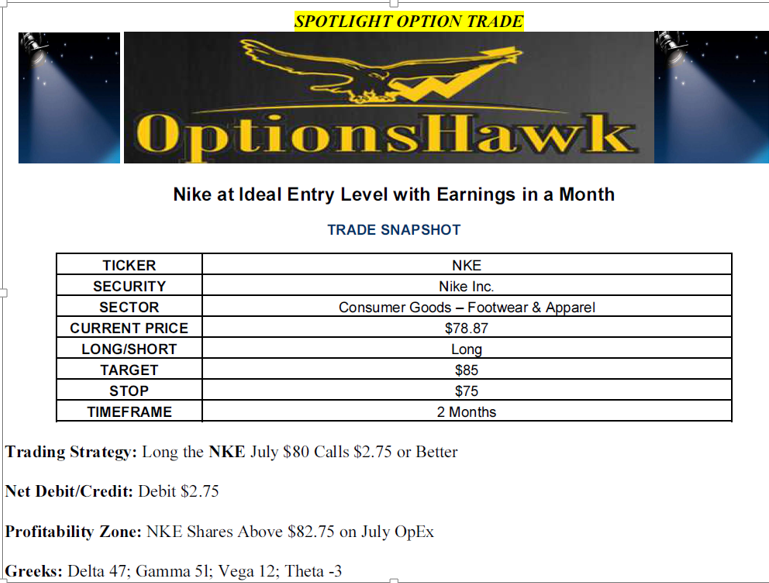 Nike (NKE) fulfilled most of the criteria I look for including:
High Quality name with strong operations (see recent earnings reports) showing some weakness due to "baby with the bathwater" syndrome, being sold as a result of a weak overall Retail/Apparel near-term sentiment environment
Oversold, but in a longer term uptrend and at a convergence of support levels (see Technical view below)
A name seeing institutional sized bull positioning in the options market (see OptionsHawk Database screenshot)
As an added advantage, Nike is a late cycle earnings name, so these July calls would hold more value and have an opportunity for recovery if wrong initially with its earnings report due late June
We exited the position before achieving the full target price due to the extreme one week move and came back into a resistance level that could cause decay of the options as it consolidated before the next move.