Unusual Call Spread Targets New Highs in Executive Search Firm Heidrick & Struggles (HSII)
Heidrick & Struggles (HSII) unusual volume on 8/2 with a buyer of 1,500 January $50/$60 call spreads for $1.72, name that trades less than 10 call options per day and doesn't have any other notable open interest. HSII is an $836M provider of staffing services that focuses on executive search, especially around senior executives. They also offer leadership assessment services, succession planning, and board development for companies. HSII is one the longest-running executive search companies in the US with operations that go back over 65 years. The company delivered record results in Q2 and continues to see search trends improving into the 2H as many companies look to position for new opportunities in a post-pandemic world. Their market mix is well-diversified with 28% of placements in financials, 22% in tech, 19% industrial, and 16% in consumer markets. They see room to grow within the life sciences market.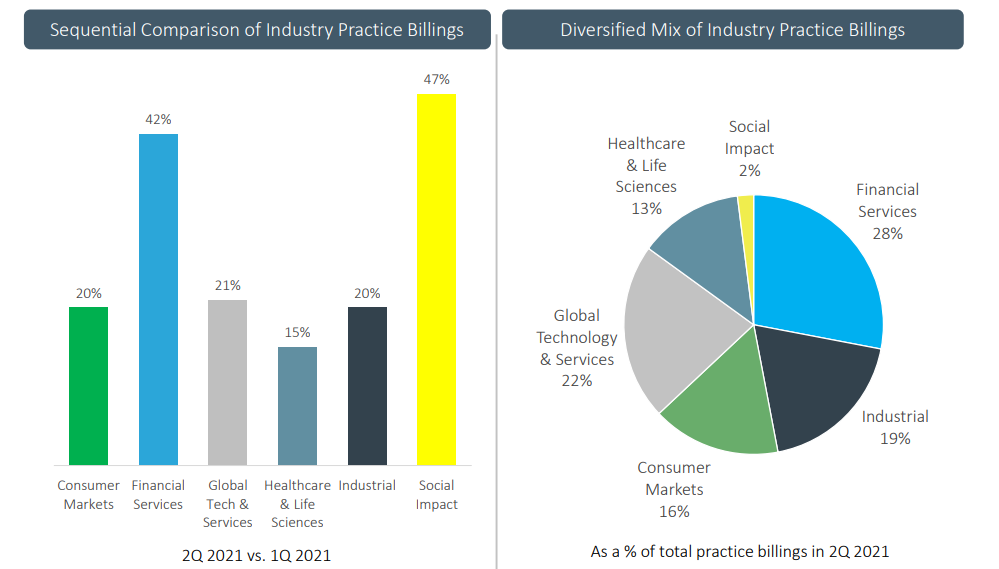 The company sees a number of secular themes driving placement and staffing services. They noted in July:
"As the war for talent continues and the demand for our services around the globe grows, our firm is thoughtfully augmenting our team to address many human capital growth opportunities we now see emerging… A larger set of themes and trends are taking hold and evolving across multiple industries, further driving our momentum and likely resulting in the elongated future cycles. These themes include leadership teams in crisis, acceleration at the top, significant PE growth, increased M&A activity, digital transformation, major organization and culture shifts driven by the future of work, and a renewed focus and urgency on DE&I and ESG. Our DE&I advisory pipeline is strong with many clients focusing on the culture side, developing inclusive cultures and leaders, and accelerating the impact on results. We expect this trend to continue and even accelerate as organizations recognize that culture is the key to attracting and retaining talent. As many companies have started returning to work post COVID, there is also an additional impetus. In terms of ESG, we see emerging demand from companies who are concerned about these issues and their stakeholders and are ready to take action. This has translated into a sharp increase in the number of Chief Sustainability Officer assignments. We're also seeing a growing interest in boards wanting to better understand the landscape and their own companies' positioning."
HSII recently bought a company called Business Talent Group which accelerates their entry into the high-growth on-demand talent segment of the market. BTG is a pioneer of the high-end independent talent marketplace where corporations can go for consulting teams, project leaders, and independent consultants. The company also offers interim executive placement. The deal positions HSII as the most well-rounded high-end talent firm in the country. Shares trade 12.75X earnings, 1.1X sales, and 10.7X FCF with a 1.4% yield. Short interest is 1.6%. Hedge fund ownership fell 2.5% but no owners with more than $120M in stock. HSII saw a lot of insider buying in March 2020 with both the CEO, CFO, and COO adding between $20 and $22. Analysts have an average target for shares of $43 with a Street High $50, although limited coverage. Barrington positive in April as HSII returns to positive revenue growth and gets through the pandemic. Truist positive in late April noting that that the favorable 2021 trends for Executive Search can drive margins higher in the next cycle as remote working unlocks real estate savings.