August 27th (W) Options Expiration Preview
The upcoming week will feature a few key earnings reports, plenty of economic data and the key Jackson Hole catalyst. It should be an active week before things slow into the Labor Day Holiday. With a lot of damage to charts we also notice a lack of real notable call open interest for the week ahead.
We see a clear change from prior weeks with some large put positions currently profitable in names like AMZN, ROKU, MU.
Snowflake (SNOW) will be a major earnings report and has 4350 of the $280 calls that were bought in OI, a large position and the chart remains strong with room to run back to $307 or higher. CRM another Software report due on 8-25 has 2800 of the $250 calls in OI from buyer flow.
HP (HPQ) will report on 8-26 and has size puts bought at the $30 and $29 strikes.
Cassava (SAVA) an interesting big mover has some notable open interest in the $108 and $116 calls.
Tapestry (TPR) pulled back on solid earnings and a buyer came in for 6000 of the $41 calls spreads with the $43 calls, a potential bounce candidate.
Zynga (ZNGA) a name seeing size call flow all week has seen plenty of Aug. 27th (W) calls open, one to watch as it breaks into a large gap.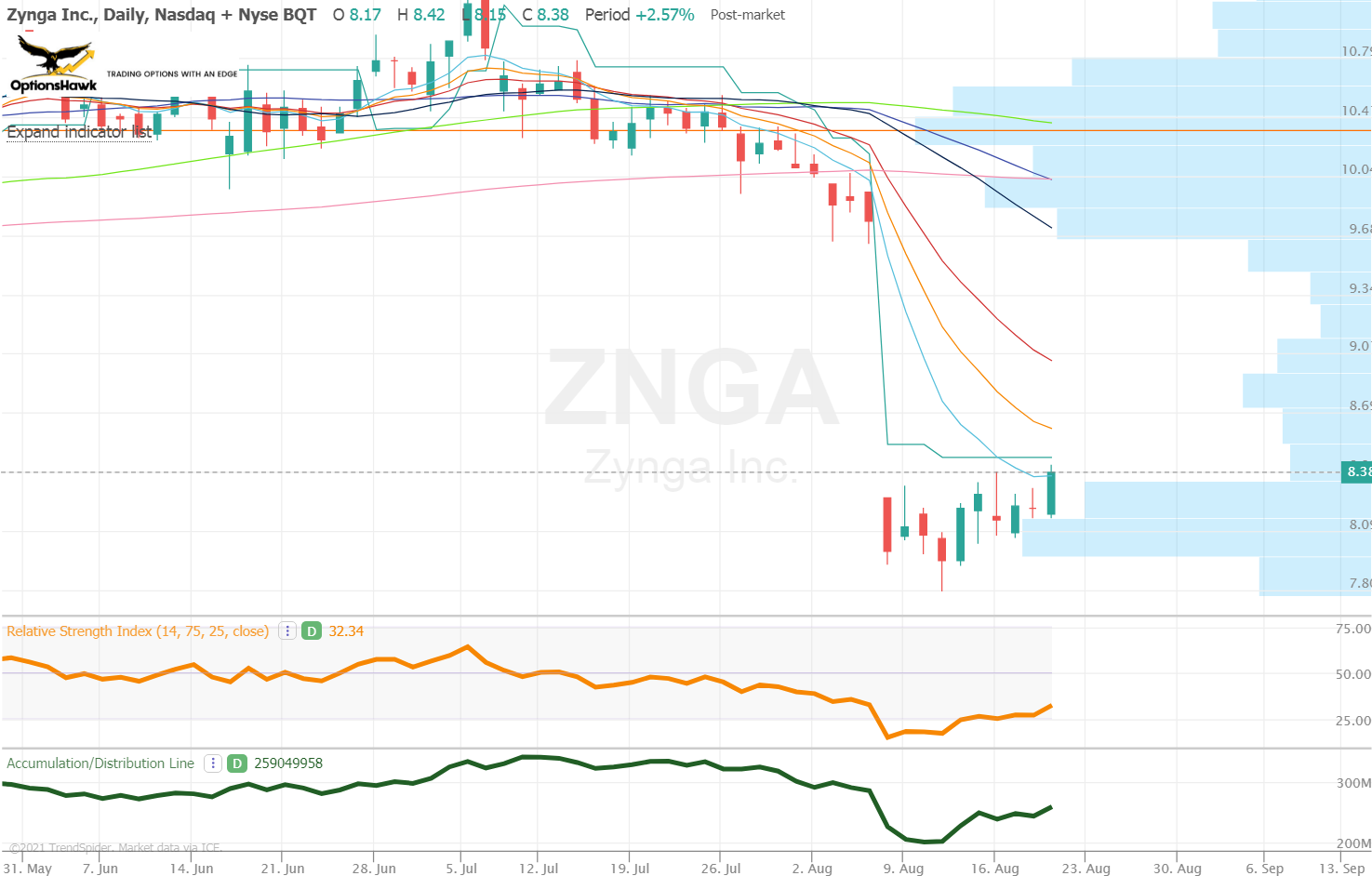 United Parcel (UPS) has elevated Aug. 27th (W) calls in open interest from buyer flow, a name trapped between two key VWAPS, and above $199 can work higher to close that earnings gap.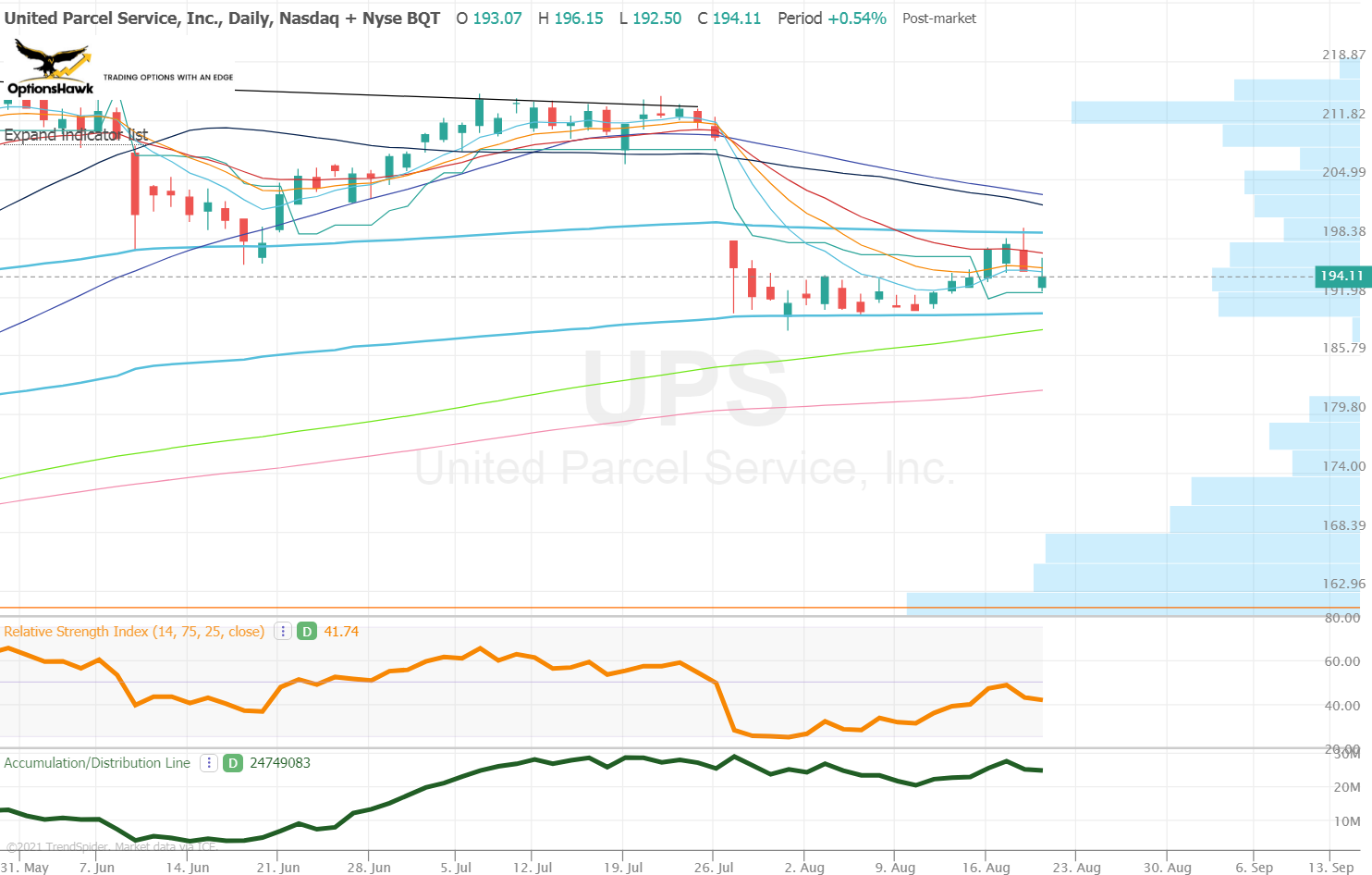 The full view of positions from the Hawk Database can be seen below: