September 24th (W) Options Expiration Preview
The week ahead of set to be a slower schedule and can see limited open interest for that expiration, also entering a period of seasonal weakness. On the earnings front a handful of large cap reports with Nike, Adobe, FedEx, Costco, Lennar, Darden, Accenture, and General Mills. Economic data is minimal in the front-half of the week with mostly Housing numbers and the FOMC in focus for Wednesday as the big event of the week. We will also get September Flash PMI reports on Thursday which may show the slowdown fears being realized as supply chain and labor shortage challenges continue on a global scale.
Amazon (AMZN) has one of the recently popular call butterfly positions in open interest looking at $3400 as the optimal target, back near its 21-MA.
Nvidia (NVDA) definitely one in focus with the 4000 $215 calls in open interest and nice coiled set-up. NVDA held its rising 21-MA this week and a move above VPOC at $224 a nice trigger to play short-term calls.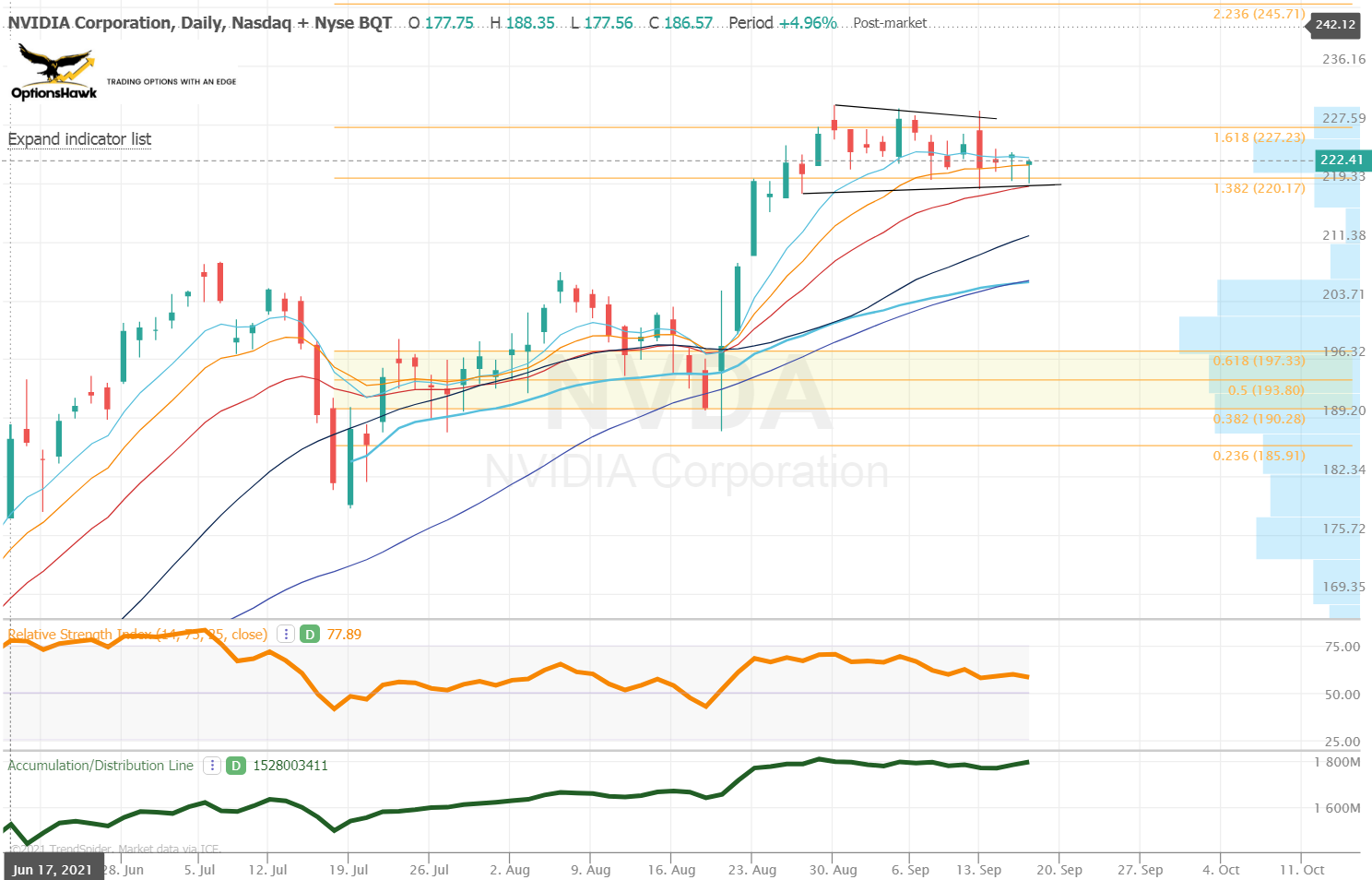 Microsoft (MSFT) another bullish set-up working out of a bull flag and value zone to new highs has seen some size buys in the $300 and $305 calls for Sep. 24th (W).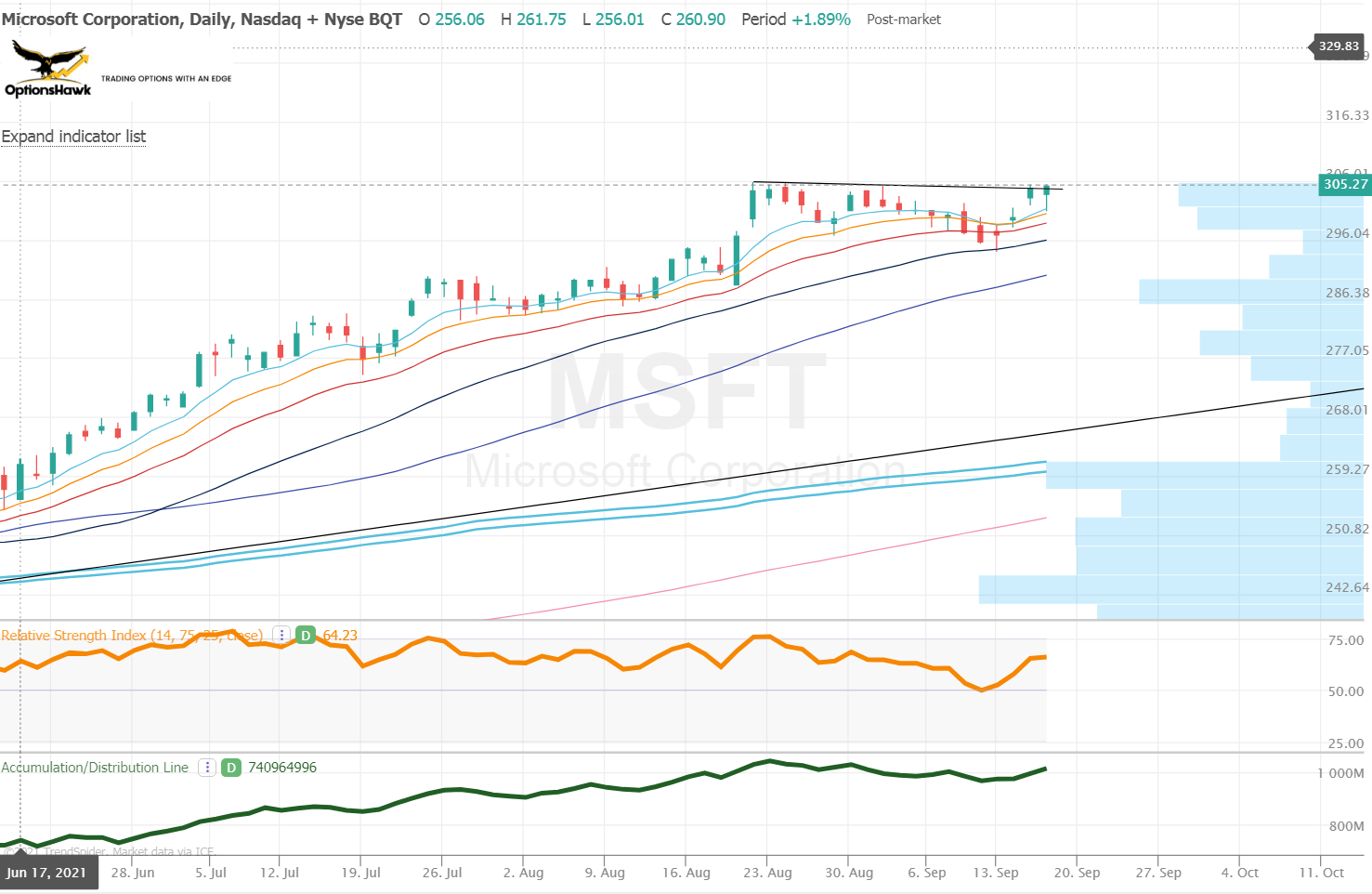 Netflix (NFLX) a similar situation with the 21-MA holding on the dip this week and now working higher above VPOC with room back to $600 or higher, and has 1900 of the $570 calls bought in open interest. VWAP off the highs at $594 a potential target.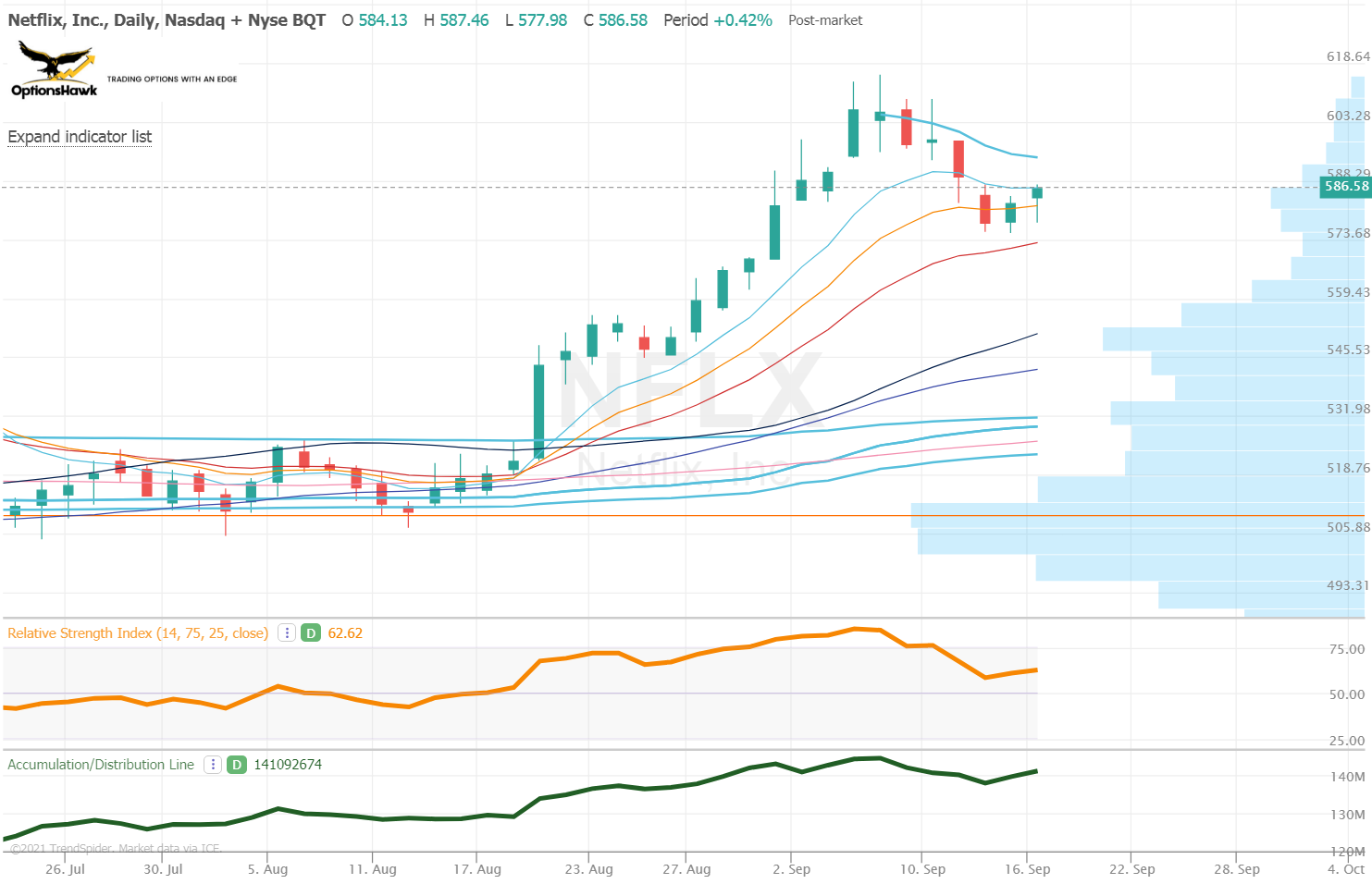 Advanced Micro (AMD) with the 7000 weekly $106 calls bought in open interest another to consider with a move back above its 21-MA at $107.40 a trigger level. AMD has key volume and VWAP off highs resistance near $109.50.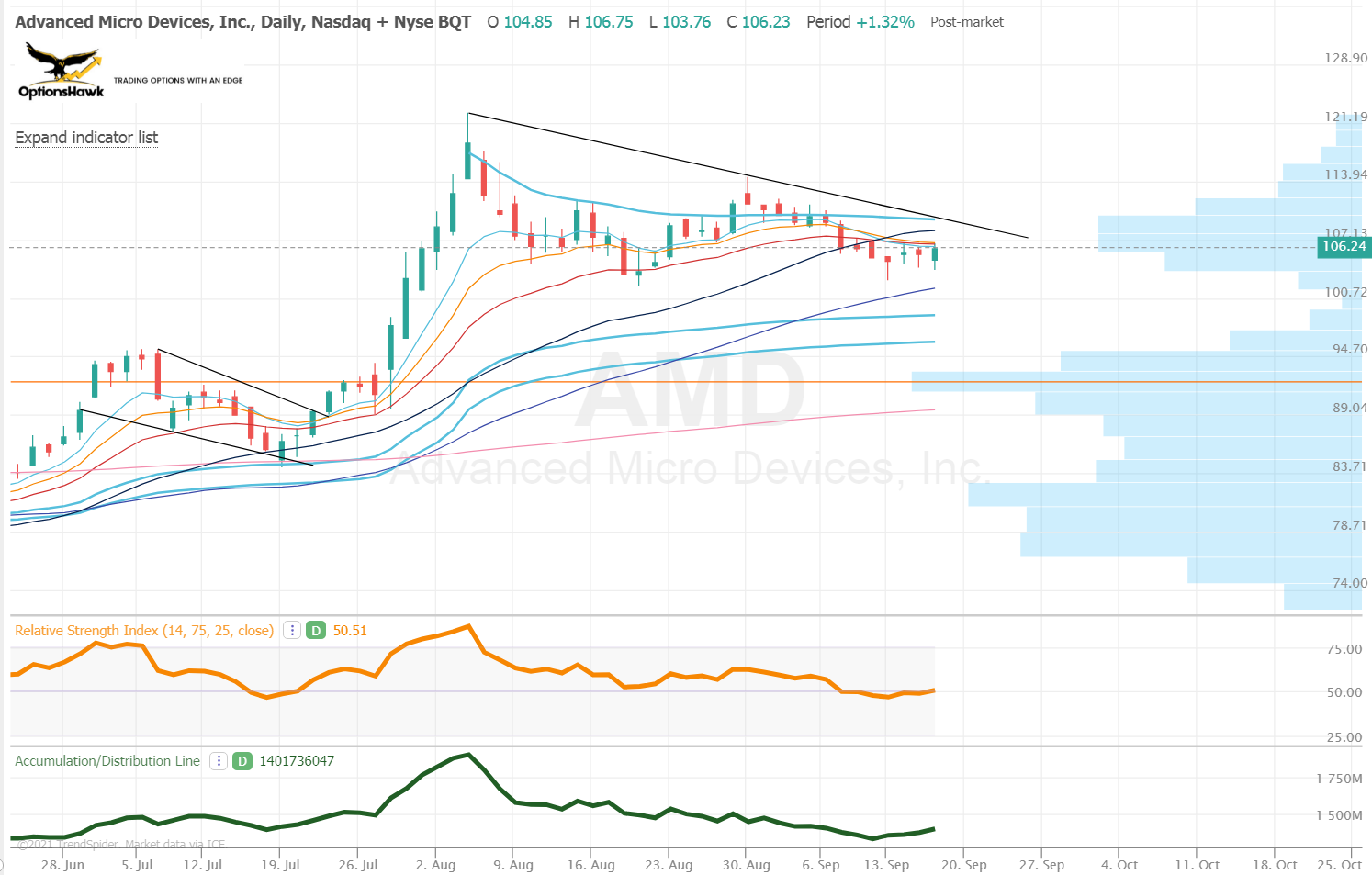 DocuSign (DOCU) has 2000 of the $275 calls in open interest from a buyer after putting in a key reversal candle this week and following through, look for continuation back towards $285.
Those are the names in focus, the full Hawk Database view is below: