A Small Cap Semiconductor with Exposure to Key Emerging Trends
Lattice Semiconductor (LSCC) now has a market cap of $8.2B and trades nearly 17X FY21 EV/Sales with shares +34% YTD and reaching record highs, a name seeing major momentum and worth taking a closer look.
Lattice develops differentiated programmable logic semiconductor products, system solutions, design services, and licenses. Lattice is the low power programmable leader. Its field programmable gate array ("FPGA") devices provides customers with a strong, growing base of control, connect, and compute technologies. LSCC solves customer problems across the network, from Edge to Cloud, in growing communications, computing, industrial, automotive, and consumer markets.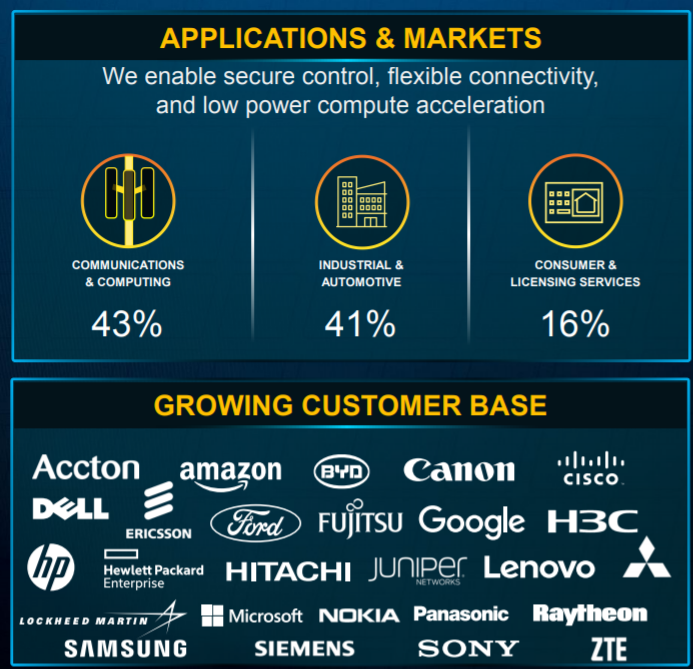 LSCC has outlined a variety of key emerging trends in servers, infrastructure and smart devices that are expanding its opportunities. These include hyperscale data centers, 5G connectivity, electrification and proliferation of sensors in smart factories & devices, AI & machine Learning, and hardware security. LSCC solutions provide customers with low power, memory bandwidth, processing power, and the ability to integrate complex functionality into a highly compact footprint. LSCC does not manufacture its own silicon products and instead has relationships with large semiconductor foundries. Its key customers include Amazon, Google, Samsung, Dell, Sony, Raytheon, Ford and Cisco. LSCC Nexus establishes it as a low power leader as a robust & reliable, small, fast and edge compute ready chip and #5 launches in 1H22. Lattice will launch Avant in 2H 2022 with market leading power efficiency, 5x capacity of Nexus, higher bandwidth, and breakthrough system features.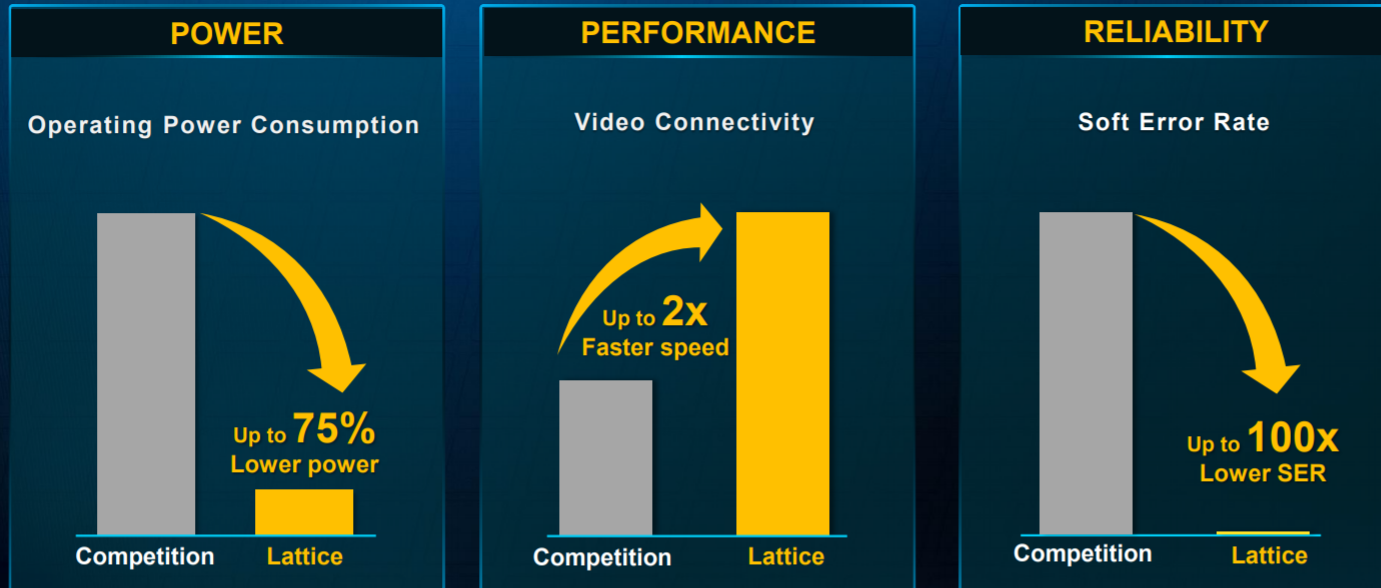 LSCC highlights from the latest earnings call and May Investor Day:
"In servers, growth was driven by expansion of both attach rate and ASPs as we continue to drive an increase in our dollar content per server with each new server generation. Client computing is a significant greenfield opportunity for us, with multiple programs ramping and multiple ways to bring new innovation to our customers. 5G infrastructure growth is driven by our higher content in 5G systems versus 4G systems and the continued worldwide build out to 5G infrastructure. Communications and computing continues to be a long-term growth opportunity for the company."

"On our software roadmap, we continue to invest in tools and solutions and software stacks to make it easy for our customers to adopt Lattice products and get to market quickly. During the quarter, we launched a Lattice Automate, our solution stack focused on factory automation and robotics applications. Automate is the fourth installment in our application-specific solution stack portfolio and another proof point of our continued road map execution."
"At our recent Investor Day, we announced our new Lattice Avant Platform, which will double our addressable market and will allow us to address midrange FPGA applications. Execution is going well and we remain on track for launch in the second half of next year. We've engaged with over 100 customers on Avant and are pleased with customer reception and momentum. Now with Avant, we will significantly expand our addressable market. If you look at today with Lattice Nexus and the products that preceded Nexus, today, we service a market that's about $3 billion in size. When we bring Avant to market next year, we will double that market size. We'll double it to $6 billion."
LSCC invests heavily in R&D and has shown consistent growth while margins have expanded to 61% in 2020 from 56.3% in 2017. LSCC valuation has moved to extreme levels but at a market cap of $8.2B and a leading play in key emerging growth markets while launching two significant new products in 2022, it can maintain a premium valuation but also may make for an attractive M&A target in an industry always consolidating.