Translate Bio an Attractively Value Small Cap Biotech with a Promising mRNA Platform
Translate Bio (TBIO) screened among the more intriguing small cap Biotech stocks into 2021 and shares at +17% YTD versus the XBI at -4.6% have performed well.
Translate Bio is a clinical-stage messenger RNA, or mRNA, therapeutics company developing a new class of potentially transformative medicines to treat diseases caused by protein or gene dysfunction, or to prevent infectious diseases by generating protective immunity. Its MRT platform creates mRNA that encodes functional proteins. Its mRNA is designed to be delivered to the target cell where the cell's own machinery recognizes it and translates it, restoring or augmenting protein function to treat or prevent disease. It sees the MRT platform as broadly applicable across multiple diseases in which the production of a desirable protein can have a therapeutic effect. TBIO is primarily focused on applying its MRT platform to treat pulmonary diseases caused by insufficient protein production or where production of proteins can modify disease. TBIO is also pursuing discovery efforts in diseases that affect the liver. Further, TBIO is pursuing the applicability of the MRT platform for the development of mRNA vaccines for infectious diseases under a collaboration with Sanofi.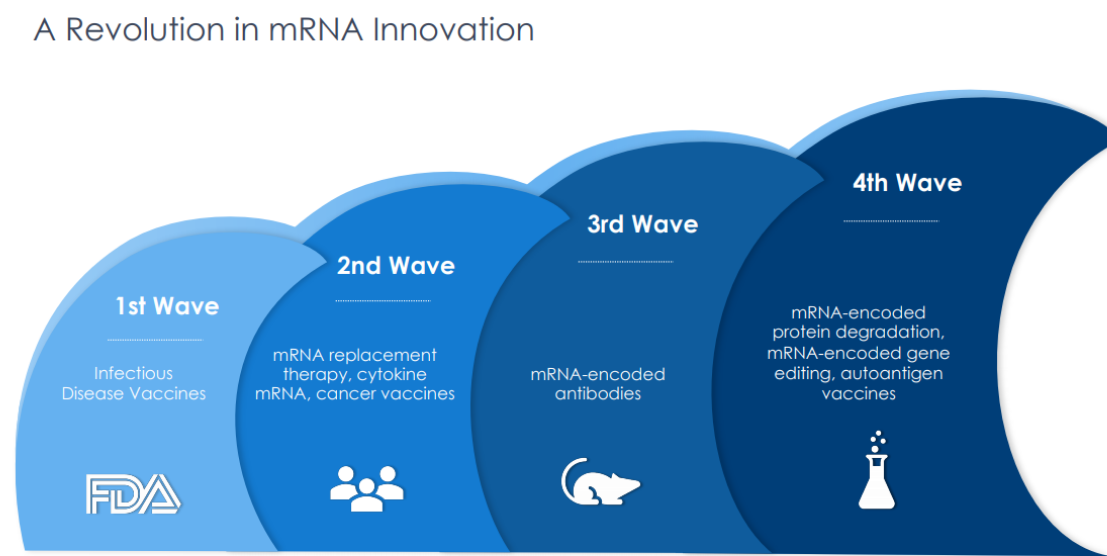 TBIO is developing MRT5005 for the treatment of CF, which is the most common fatal inherited disease in the United States. According to the Cystic Fibrosis Foundation, or CFF, CF affects approximately 30,000 patients in the United States and a total of more than 70,000 patients worldwide and leads to premature death. CF is caused by genetic mutations that result in dysfunctional or absent cystic fibrosis transmembrane conductance regulator, or CFTR, protein. CF leads to mucus buildup in the lungs, pancreas and other organs, and mortality is primarily driven by a progressive decline in lung function. MRT5005 is the first clinical-stage mRNA product candidate designed to deliver mRNA encoding fully functional CFTR protein to the lung. TBIO designed MRT5005 to be inhaled via a handheld nebulizer. Once the inhaled MRT5005 has entered the epithelial cells lining the patient's lungs, the therapeutic mRNA uses the cells' own machinery for translation and expression of fully functional CFTR protein, thereby restoring this essential ion channel, which TBIO believes will address the pathology of CF directly.

Beyond CF, TBIO has discovery efforts underway to identify lead product candidates in additional pulmonary diseases, including primary ciliary dyskinesia, or PCD, and pulmonary arterial hypertension, or PAH. TBIO earlier this year posted some disappointing MRT5005 data in CF, though studies remain ongoing and the path forward is for treating the 10% of CF patients with splice mutations where Vertex (VRTX) drugs are not effective, estimates at a $1.9B opportunity. Additional data will be presented later this year. TBIO is working on next-generation CF candidates (changes to the LNP and/or the mRNA transcript to increase potency) which are expected to enter IND-enabling studies in 2H21 and enter the clinic by 2022. TBIO's COVID vaccine, which has validation due to peer success utilizing a similar platform, is expected to present interim data in Q3.
TBIO has a market cap of $1.67B with $655M in cash able to fund operations through 2023, a strong collaboration with Sanofi, and three major ongoing programs for its promising mRNA platform. TBIO feels like an attractive M&A target in Biotech.